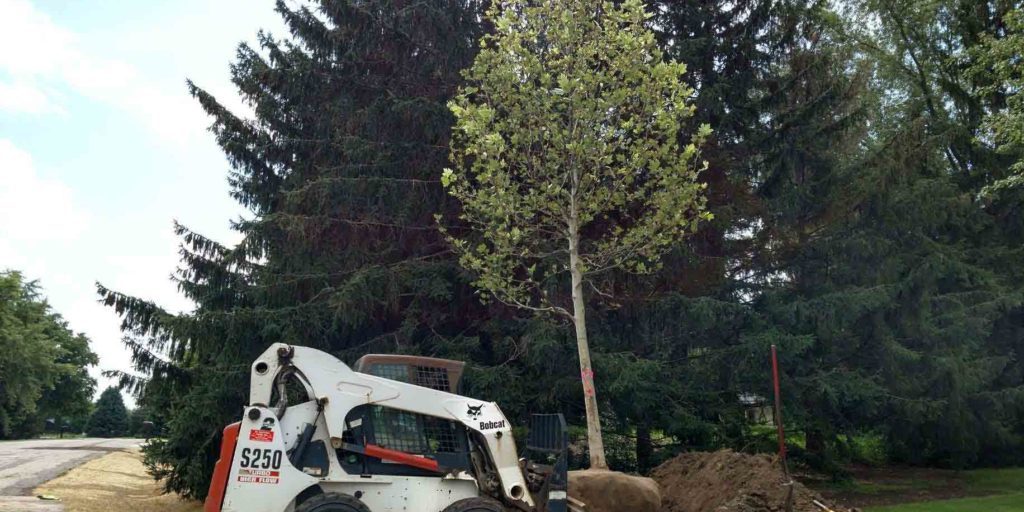 Sycamore Tree for Fast Growing Shade
Many times we have clients ask us what trees can be planted that will provide fast growing shade as quickly as possible. We recommend a sycamore tree.
Installation of a Sycamore Tree with a root ball 54 inches wide and 44 inches tall. About a 6 inch diameter tree approximately 22 feet tall. These trees can grow up to 6 feet in a year once they become established! That'll make for some quick shade.
Residential Landscaping
Experts in both hard and soft landscape design and installation. Extreme Green Lawn & Landscape will take your backyard to the next level.
Commercial Landscaping
Well manicured commercial properties can have a positive affect on a business. Customers and employees appreciate your landscape maintenance by Extreme Green Lawn & Landscape.
Snow Removal
Wisconsin winters can be brutal. Extreme Green Lawn & Landscape will clear your sidewalks and parking lots for the safety of your customers and employees.