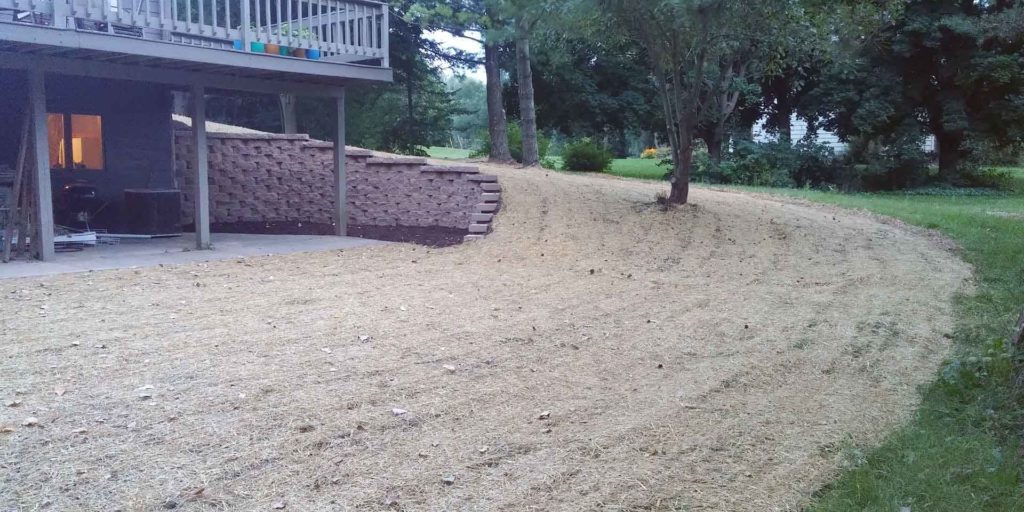 Property Landscaping Hidden Gem
This Hubertus, Wisconsin, landscaping hidden gem project was a something of a surprise to the homeowners who had purchased their home in the winter. They found after the snow melted in the spring that the yard needed a little work. In the homeowner's words, "We uncovered a disastrous and unkempt landscape around every side of our home that wasn't concrete."
The project required removing truckloads of old landscape rubble, replacing retaining walls, clearing brush, removing stumps, trimming trees, rebuilding the mulched planting beds and, ultimately, restoring the grade around the entire home. As this was a new home to them, the homeowners didn't know exactly what they wanted, but were looking for a clean slate to start with so they could add to the plantings over time.
Extreme Green Lawn & Landscape was able to work with the homeowner to achieve what they wanted, all the while sticking to their budget.
Residential Landscaping
Experts in both hard and soft landscape design and installation. Extreme Green Lawn & Landscape will take your backyard to the next level.
Commercial Landscaping
Well manicured commercial properties can have a positive affect on a business. Customers and employees appreciate your landscape maintenance by Extreme Green Lawn & Landscape.
Snow Removal
Wisconsin winters can be brutal. Extreme Green Lawn & Landscape will clear your sidewalks and parking lots for the safety of your customers and employees.