Feature Project
BACKYARD UPGRADE
About the Project
Simple Concrete Slab to Dream Outdoor Entertainment Space
The homeowners of this project came to us looking for a patio upgrade. They had an existing concrete slab that was poured when the home was originally built. They wanted to increase the size of the patio and add a few new features.
Our patio designer worked with the homeowners to design a comfortable outdoor entertainment space that fit their needs—and their budget.
First we removed the existing slab that was cracked and had sunk a little closer to the home, which could eventually lead to basement problems. The surface was then regraded, leveled and prepared for the tiles. To add a little visual interest a curved edge was designed to accommodate a round wood-burning fire pit.
New steps were built under the home's exterior door and lighting was added under each step. Additional low-voltage landscape lighting was installed around the patio in the planting beds along with low-maintenance annuals such as decorative grasses and shrubs.
Finally a clean ending stone finished off the planting areas and the lawn was replanted around the new patio.
Let's Get Started on Your Landscaping Project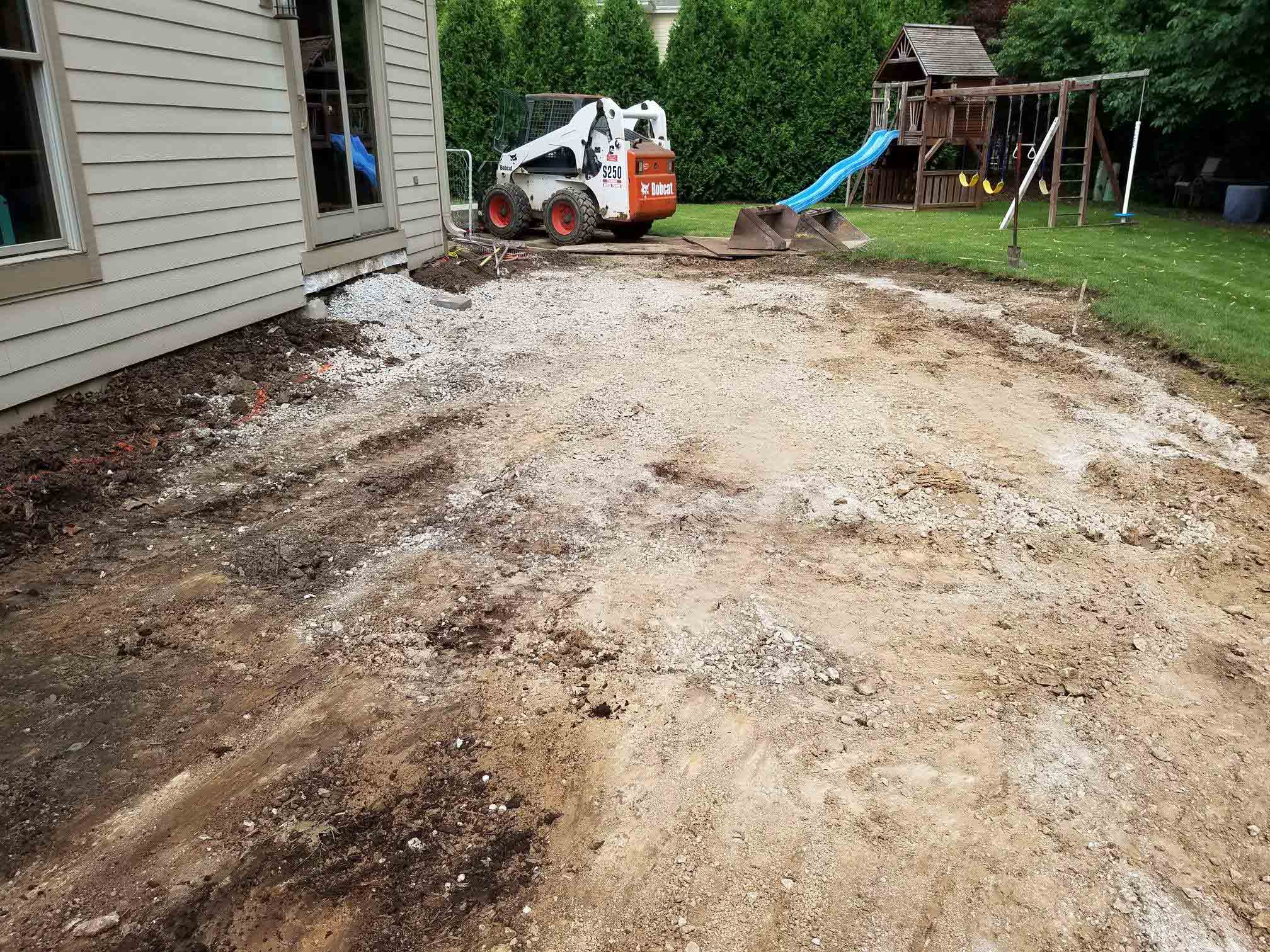 Complete Regrade
As the existing poured concrete patio was cracked and the grading was sloping toward the home, we removed the surface and leveled the grading away from the house.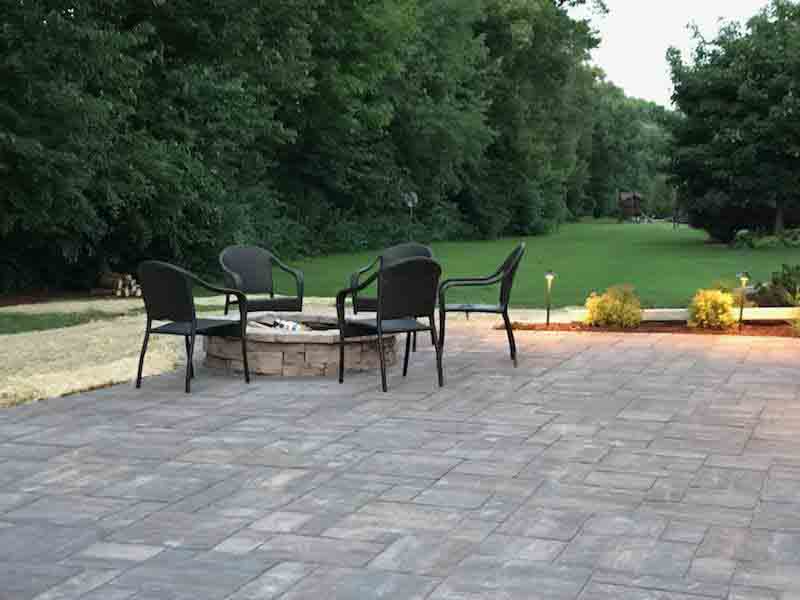 Increased Patio Size
The homeowner wanted a larger space to enjoy the outdoors and entertain. We were able to double the size of the existing patio.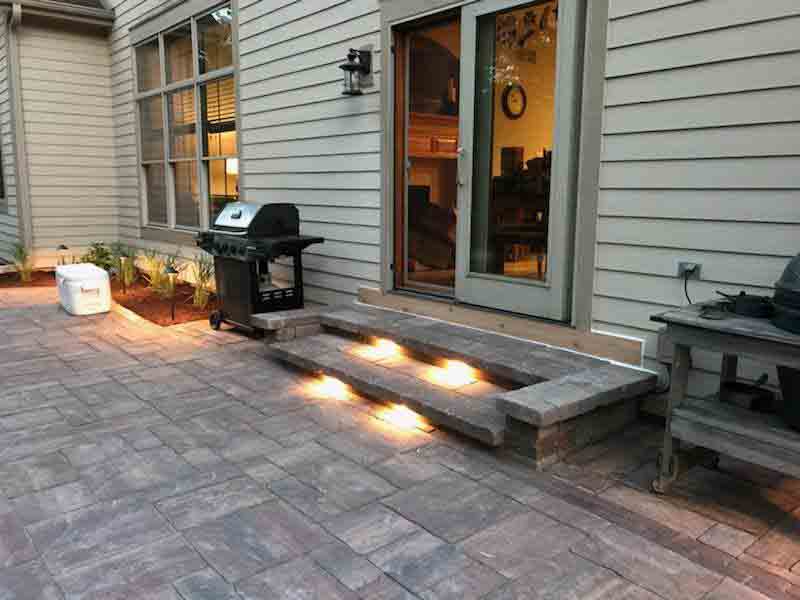 Custom Lighting
We added custom patio lighting around the stairs and soft landscaping for both beauty and function.
Residential Landscaping
Experts in both hard and soft landscape design and installation. Extreme Green Lawn & Landscape will take your backyard to the next level.
Commercial Landscaping
Well manicured commercial properties can have a positive affect on a business. Customers and employees appreciate your landscape maintenance by Extreme Green Lawn & Landscape.
Snow Removal
Wisconsin winters can be brutal. Extreme Green Lawn & Landscape will clear your sidewalks and parking lots for the safety of your customers and employees.